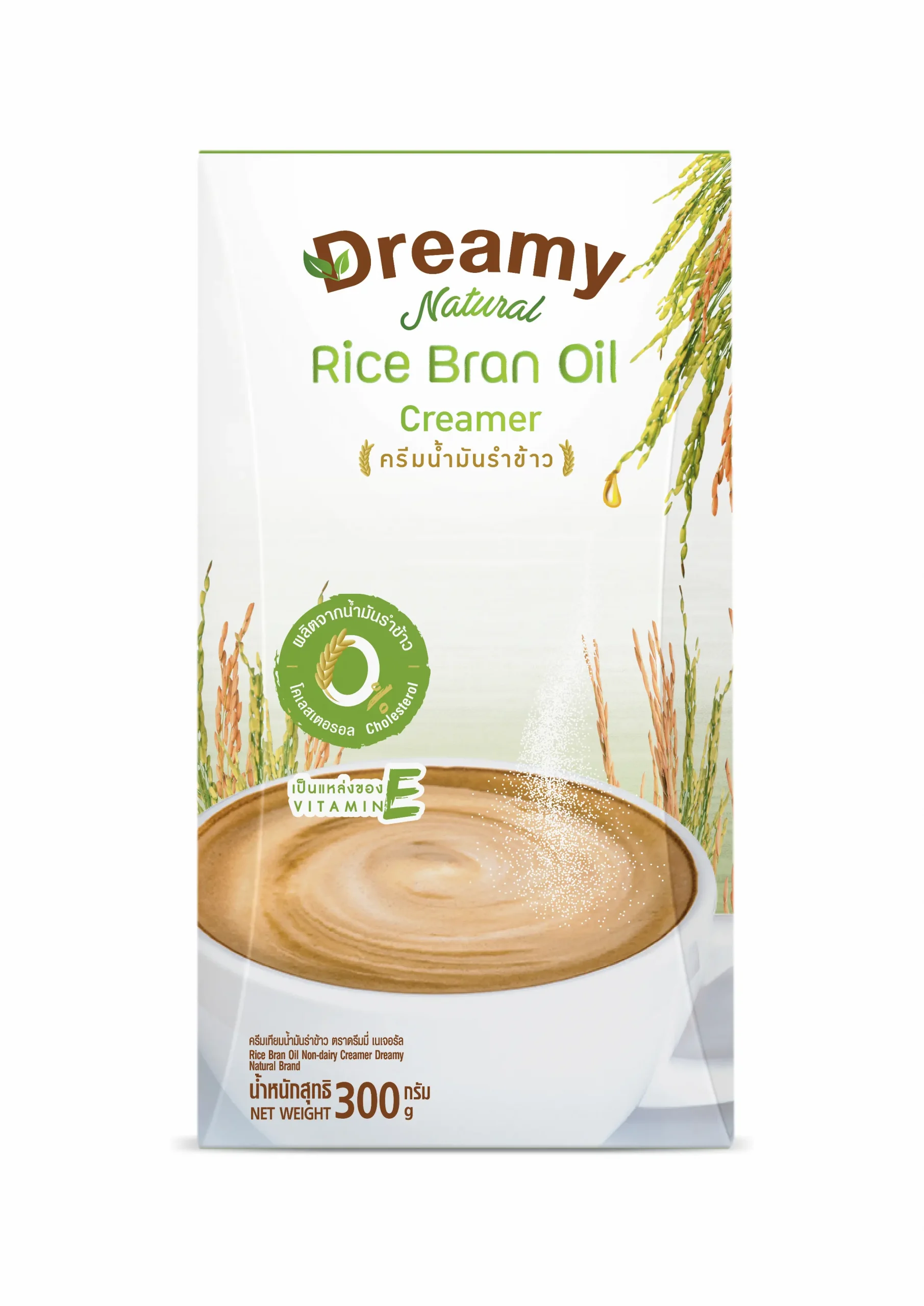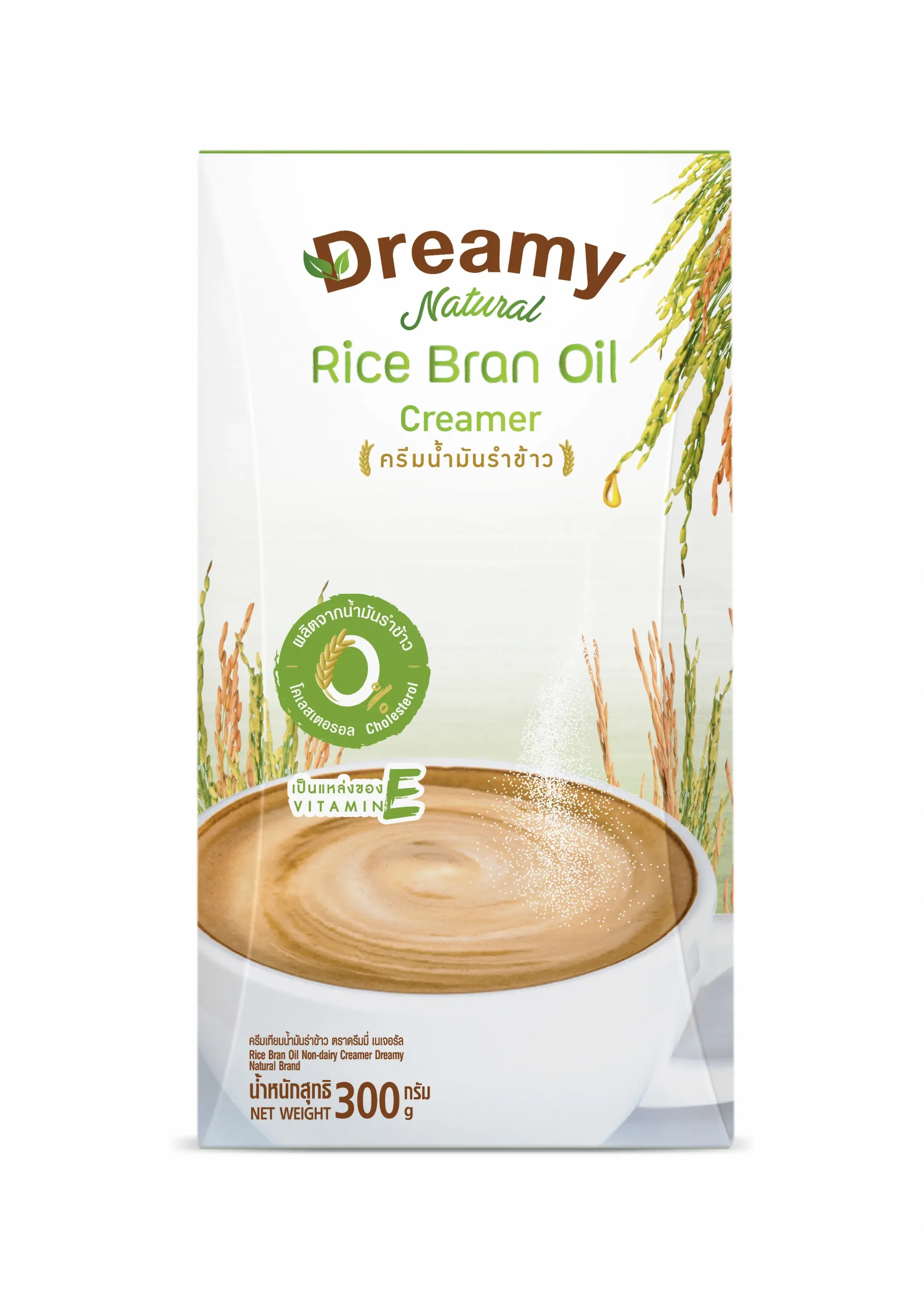 Dreamy Natural, products healthy beverages and bakery.
Dreamy Natural is a product made with spray-dry technology. Characteristics of the product is a powder used for the healthy beverage and bakery.
Dreamy Natural Rice Bran Oil Non-Dairy Creamer
Non-dairy creamer made from rice bran oil, with the selection of natural raw materials, 0% cholesterol, not through the hydrogenation process which causes trans fat, brought through a standardized production process. Rich in vitamin E and contains oryzanol in rice bran oil which helps to neutralize free radicals.